Date & Time: TBD
Location: Ferdinand Huyckstraat 24, 1061 HW Amsterdam
Approx workshop time: 2.5 hours
Kom je verjaardagsfeestje vieren bij BORO*Atelier! Vanaf 5 jaar.
Dat kan op vrijdagen en in het weekend. Op het BORO*atelier werken we volgens het BORO principe: 'gebruik alles, verspil niks'

Kom je een t-shirt maken?
Je maakt allemaal je eigen BORO T-Shirt met een zogenaamde 'ecoprint' op een T-shirt van biologisch katoen met behulp van GFT-afval/reststromen zoals uienschillen en uitgebloeide bloemen waar pigmenten in zitten.
Dan gaan we verder met een buitenactiviteit in onze binnentuin op zoek naar natuurlijk benodigdheden zoals bladeren of takken om verder mee te knutselen. We kunnen bijvoorbeeld een hand geweven wandkleed maken of een tol van een oude cd.
Ondertussen is het T-shirt klaar! De kaarsjes worden aangestoken. Je wordt toegezongen en taart wordt aangesneden. Als jullie die op hebben, ga je de kadootjes uitpakken, die in het begin in een mand zijn gedaan.
Je gaat naar huis met een tasje met hierin je T-shirt en een knutselwerk.
Wanneer
Vrijdag in overleg in de ochtend of middag van 14:30/ 15.30 - 17:00/17.30
Zaterdag 10:00 – 12:00 uur en 13.30 - 15.30 uur
Voor wie
4-8 T-shirt ontwerpers vanaf 5 jaar
Prijs
basisbedrag €250 euro tot 8 kinderen incl 1 T-shirt per kind

per extra kind  €15 tot en met maximaal 10 kinderen

eventueel taart bij te bestellen
Ophaal ouders die een stukje taart mee willen eten, zijn een kwartiertje eerder welkom!
Reserveren
Aanmelden per email op workshops@boroatelier.nl
Stuur ons een mail en we helpen je graag verder.
Share
View full details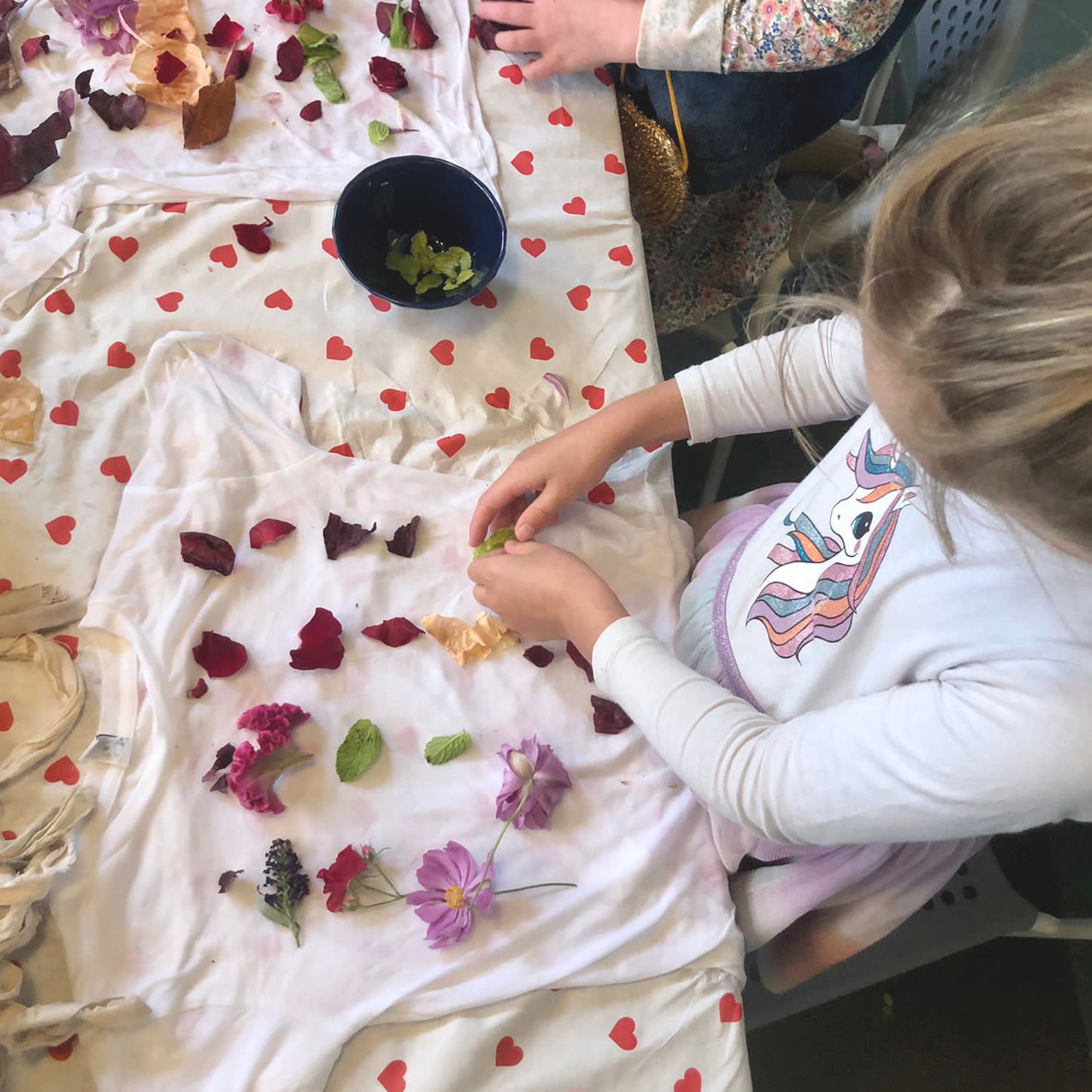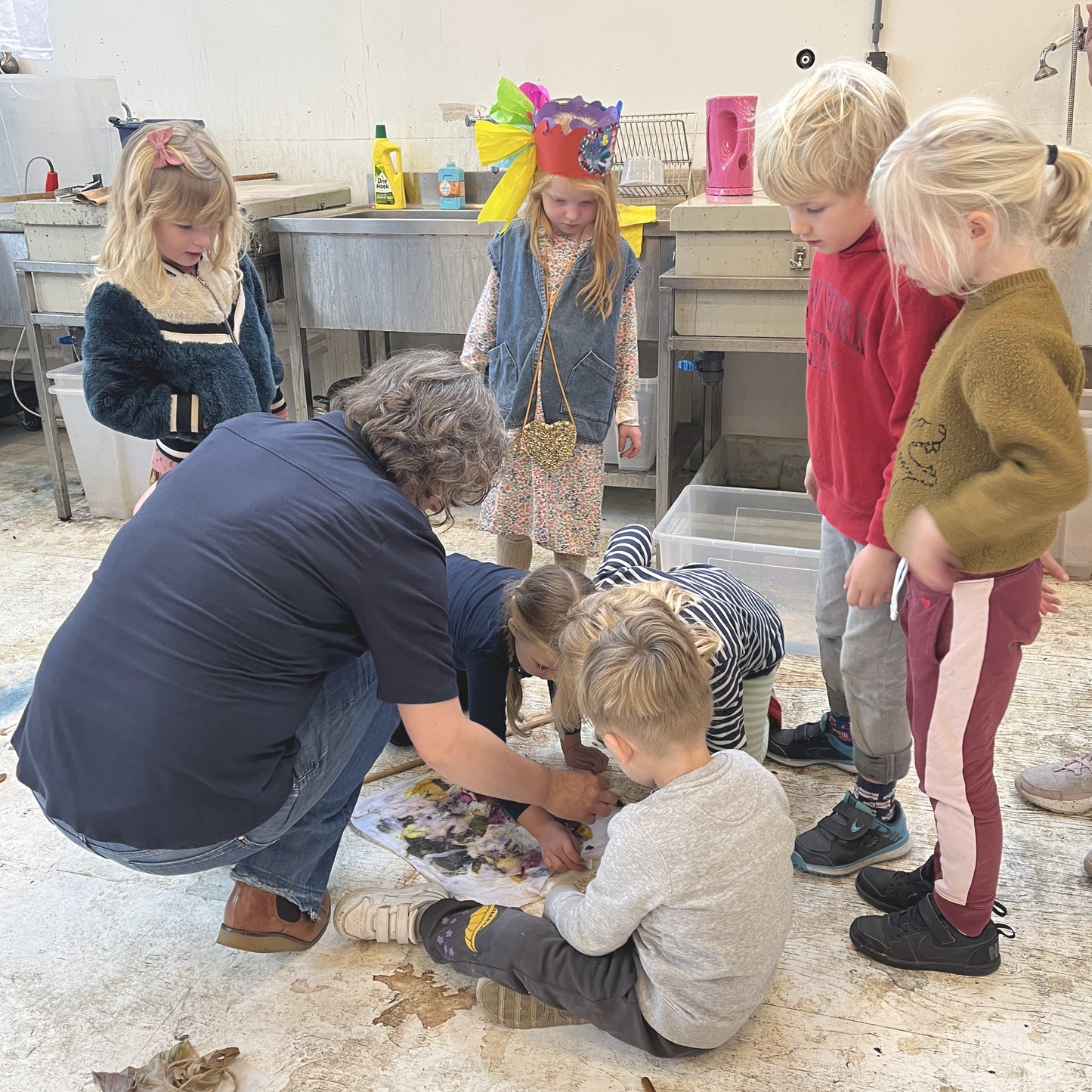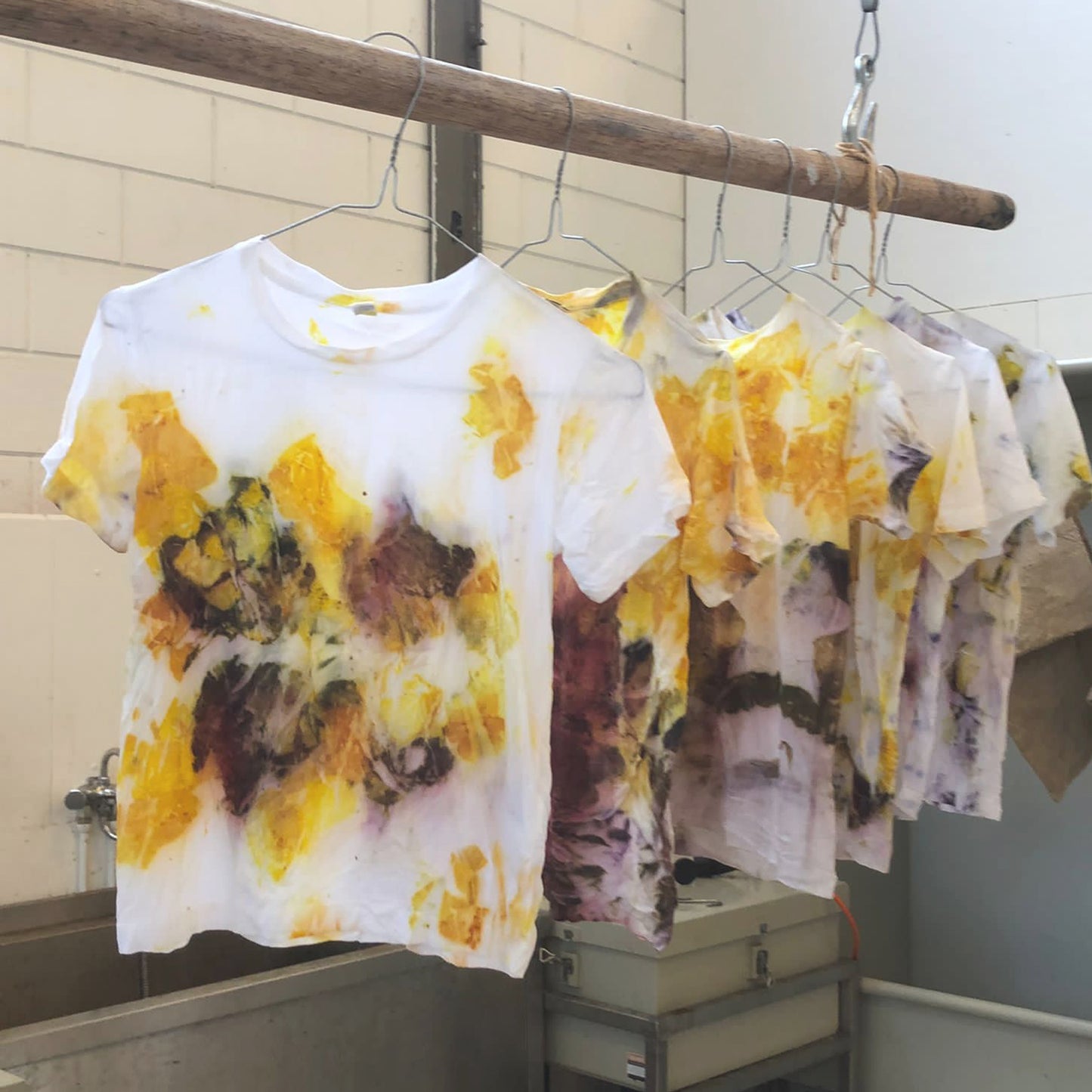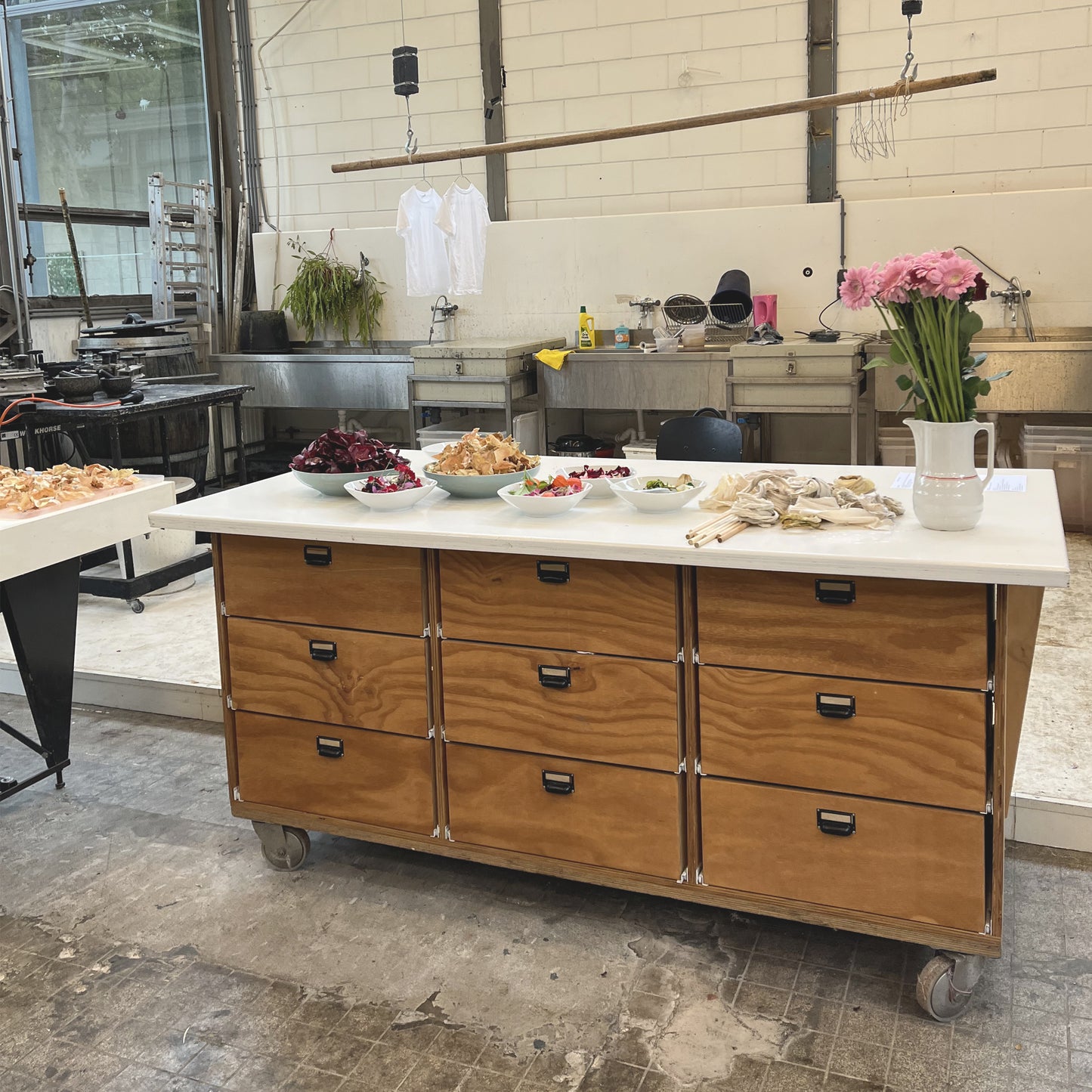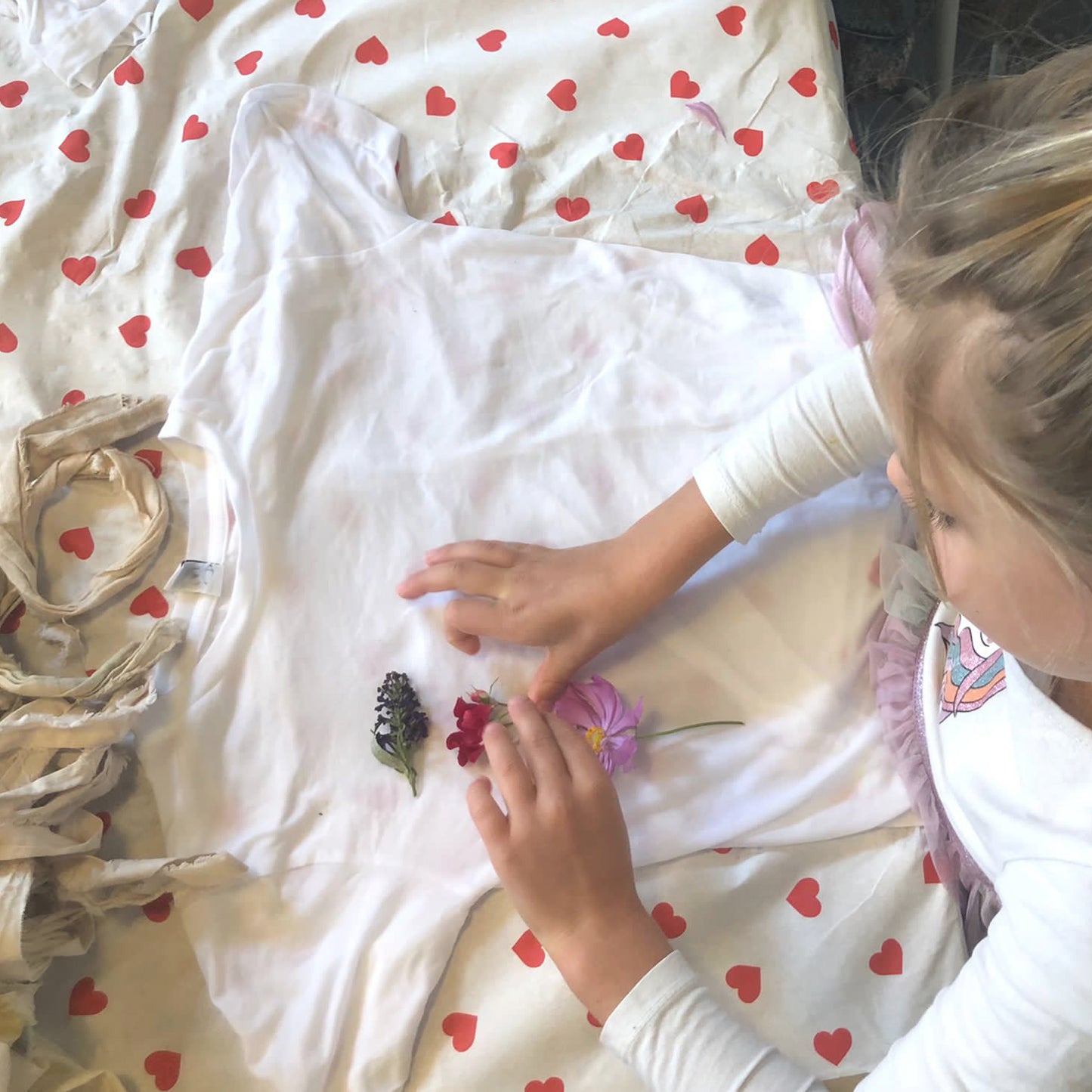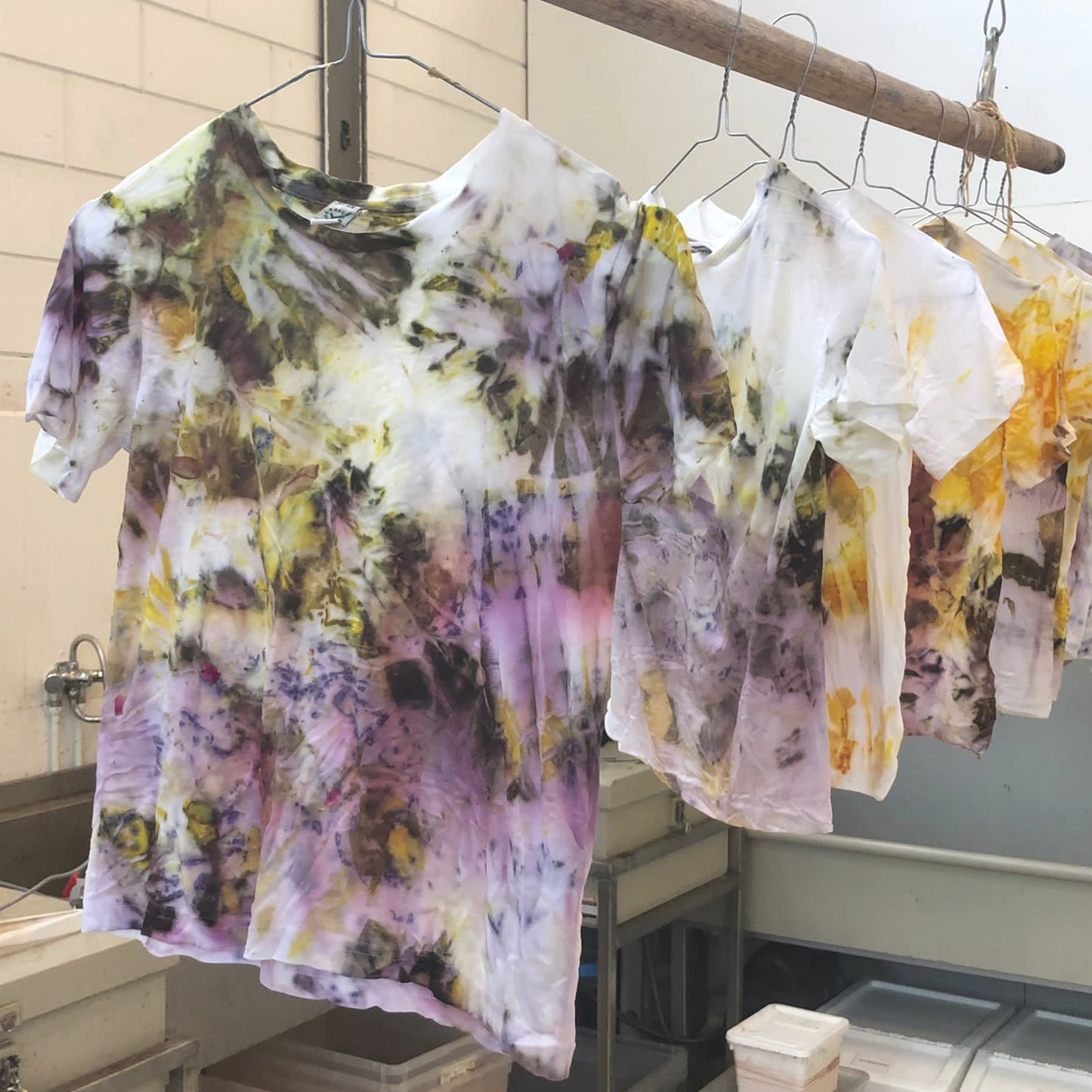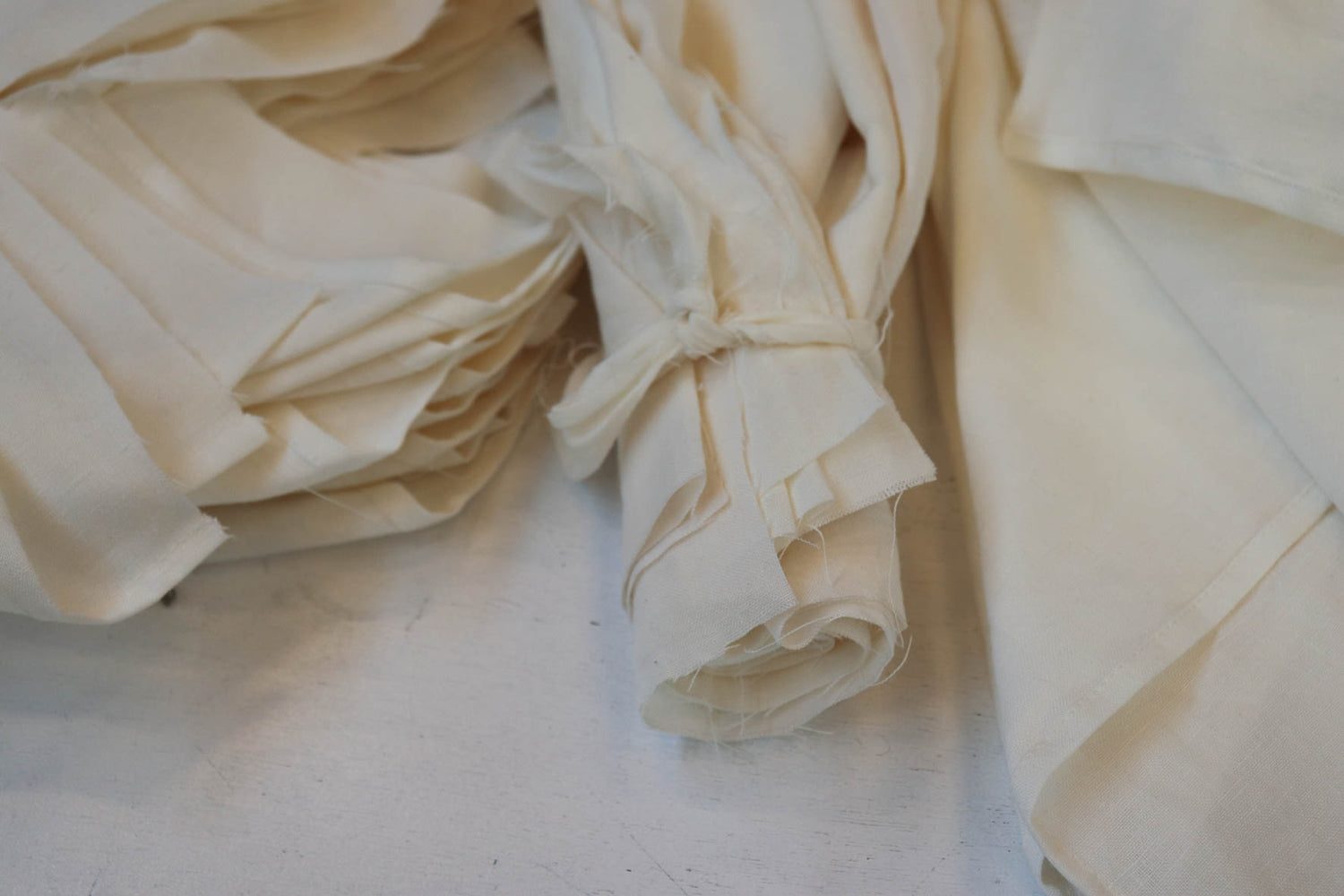 BORO PRINCIPLE
We work in line with the BORO principle; use everything and waste nothing, pieces of residual fabric are upcycled to create new products. Nothing is discarded if it doesn't have to be.